Local News


IN MEMORIAM: ALPHEUS MABOSE SEGONE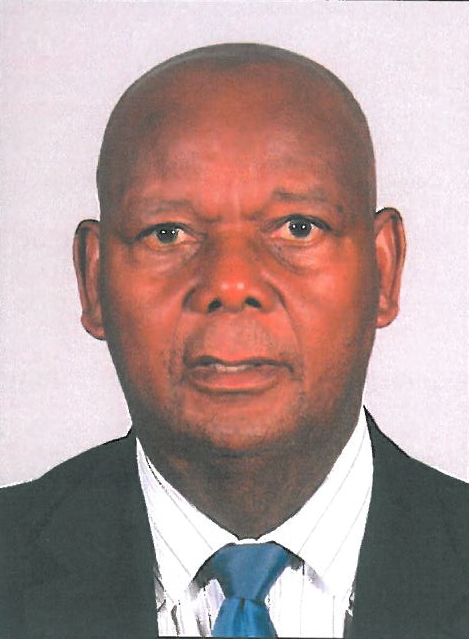 Prof. A M Segone was born in Kokosi, FOCHVILLE and went to Secondary School in POLOKWANE. He then got a scholarship to go to Fort Hare where he did a B Sc degree in Chemistry and Zoology. He passed the B Sc degree with distinction in Chemistry. He then went to Wentworth Medical School (KZN) for 6 months.
Whilst in Wentworth, Prof. Segone got another scholarship to go and study medicine in the University of Sheffield, UK. After obtaining the MB ChB degree in Sheffield, he trained as a General Surgeon in Manchester which culminated in Fellow of Royal College of Surgeons (FRCS) diploma. It was during his training in General Surgery that he gained an interest in Urology. Prof. Segone's training in Urology was done at the Institute of Urology and the Central Middlesex Hospital in London, UK.
After working as a Consultant Urologist in Liverpool (UK) and Harare (ZIMBABWE), Prof. Segone came back home in 1992. He was Professor of Urology in Dr George Mukhari Academic Hospital and Medunsa (now Sefako Makgatho Health Sciences University) from 1994 to 2008 and then continued to work as Consultant/Specialist in the Department of Urology until May 2017.
He played a role in the establishment of Sefako Makgatho Health Sciences University as part of the Interim Council. He has served in various boards of different institutions such as CMSA, Correctional Services, Forum of Statutory Health Councils of South Africa etc.
MAY HIS SOUL REST IN PEACE
---
IN MEMORIAM: IGNATIUS MICHAEL (NAAS) VILJOEN (1937-2017)
By Prof Schalk Wentzel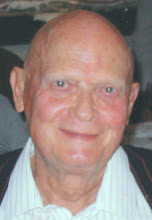 It is with great personal sadness that I have to announce to you the passing of Professor Naas Viljoen at is home in Hermanus yesterday afternoon. Naas Viljoen was born on 13 April 1937 at Richmond in the Karoo. His father was the local general practitioner and he was blessed with wonderful loving parents, his mother being of Dutch ancestry. He attended the primary school in Richmond but matriculated at Jan van Riebeeck High in Cape Town in 1953. He completed his MBChB in Cape Town in 1961 and did his internship at the Karl Bremer hospital, which was associated with the newly formed medical school at the University of Stellenbosch.
In 1963 Prof Naas started working at the National hospital in Bloemfontein, initially in the department of Orthopaedic Surgery but from 1964 to 1965 he worked in the department of General Surgery, Urology and Thoracic Surgery. In the department of Urology, he fell under the spell of the late professors Alewyn Vorster and Theo Arndt, the first two Urologists in the Free State. I believe that his love for Urology was inspired by these two fine gentlemen amongst others. He then joined the Department of Anatomy at the University of Pretoria in 1966 and obtained his MSc at UP with a thesis on the histology of the fetal ureter. He was appointed as a Registrar in the department of Urology at Karl Bremer hospital in 1969, under the esteemed leadership of Prof Guy de Klerk. He became the first registrar that obtained the FCS with Urology at the College of Physicians, Surgeons and Gynaecologists of South Africa, that was before the College changed its name to the Colleges of Medicine of South Africa. He also obtained his M Med in Urology in 1972, and remained in the Stellenbosch department for another year as a consultant.
During this period, Prof Naas married his sweetheart Lazel, a girl from Clanwilliam whose unconditional support and love was his strength all through his dedicated career. Two sons and two daughters were born from the marriage, and all his children are very successful in their careers. I still remembered the day Prof Naas phoned me with excitement to tell me about his son, Johannes that was appointed as a professor in Virology at Wits University after completion of his PhD.
Prof Naas worked in private Urology practice in Bloemfontein and Cape Town from 1973 to 1988 but always retained his love for academic Medicine with part time appointments at the departments of Urology of the nearest University. He was appointed professor and head of the department of Urology at the University of the Free State in 1992 and held this appointment to his retirement in 2002 when he moved to his beloved Hermanus to spend more time with his friends including Ewald de Kock, Louis Stassen and MLS (Kokkie) de Kock.
He organized two SAUA congresses in Bloemfontein in 1984 and 1996 and was an external examiner at all the departments of Urology countrywide. He was an executive member of the College of Urologists and held memberships of the SIU and BAUS. Together with his great friends proff MLS de Kock, Chris Heyns and Dion du Plessis he was a founder member of PAUSA, the first PAUSA Congress at the Kruger gate Mpumalanga remains a most memorable occasion. He was awarded the Merit Award of the SAUA in 2002 and delivered the second SAUA lecture at the SAUA Congress in Durban in 2008. He was honored by his beloved department of Urology in Bloemfontein in 2011 when the seminar room at the department was named after him (photos attached).
On a personal note Prof Naas will be fondly remembered by the ten registrars that completed their training under his leadership for his strictness but also for his unconditional support and devotion to his registrars. I called him Pa (Dad) on several occasions during my training because that was what he was, a father figure to every registrar, houseman and medical officer that had the privilege to work under him. I have to end this eulogy in Afikaans through the words of the poet, Jan FE Celliers:
"Stil broers daar gaan n man man verby,
Hy groet, end dis verlaas,
Daar's nog maar een soos hy
Bekyk hom goed"
Our hearts goes out to Lazel, who cared for him with so much love and gentleness until the very end, the children, grandchildren and many friends and family members during this difficult time. Our prayers are with you at all times.
---
Focus Fistula

Focus Fistula was launched in Maputo on 19 December last year by the Vice Minister of Health with the presence of among others Ms Graca Machel who also is a founding member.
Focus Fistula is an organisation initiated by Dr Igor Vaz dedicated to scale up obstetric fistula prevention and treatment in Mozambique in particular but also regionally.
Its medical team and staff provide specialised surgeries and trainings of health workers, develops new methods, share knowledge and work to influence better ability and access to care for women and girls suffering from Obstetric Fistula as well as preventing its occurrence.
Focus Fistula is looking for support and partnerships to end obstetric fistula. To find out more please visit
www.focusfistula.org
, follow Focus Fistula Facebook and Twitter or contact
martin.christensson@focusfistula.org
.
Download a presentation of Focus Fistula here
.
---
Prostate Cancer Foundation of South Africa - Invitation for Applications for the Position of Medical Chairman - KZN and Western Cape Branches
This is a non-remunerated volunteer position, so if you're only in it for the money then you can stop reading now!
If you're passionate about prostate cancer and you can make things happen, then please read on.
Background
The Prostate Cancer Foundation (PCF) is growing, but not fast enough. Most of our activities currently take place in the Johannesburg/Pretoria region and that's just not good enough. We recognise the need for our services to be available throughout South Africa. These include:
Public awareness campaigns about prostate cancer
Education about screening, diagnosis and treatment of prostate cancer
Fundraising activities
Continuing professional development for healthcare professionals
So if you're one of those doctors who's willing to roll up your sleeves and get involved in order to make a difference then consider applying for the position of Medical Chairman - Prostate Cancer Foundation Western Cape of KZN Branch. Of course, we also recognise the important role that prostate cancer patients have to play in our organisation so you'll be working closely with the appointed patient affairs branch chairman. One of our marketing and strategic planning board members will also be available to assist you.
Required Qualifications
You need to be a qualified medical specialist in a speciality directly involved in the diagnosis and treatment of prostate cancer. You also need to be registered to practise in South Africa.
Some useful characteristics, abilities, personality traits
You definitely have a passion for men's health.
You're able to get on with people and work with them even when you don't agree with them.
You're a networker, so if you can't do something yourself, you know just the right person who can, and you can persuade them to help, for free!!
You're able to see the big picture and put your ego aside when necessary in order to get the job done.
You have integrity.
Even if you're crazy busy you still honour your commitments.
Still Interested?
Then we would love to hear from you. (Before 28 February 2017)
Please send us an abbreviated CV and tell us why you're interested in the position.
See the full invitation and contact details here
.
---